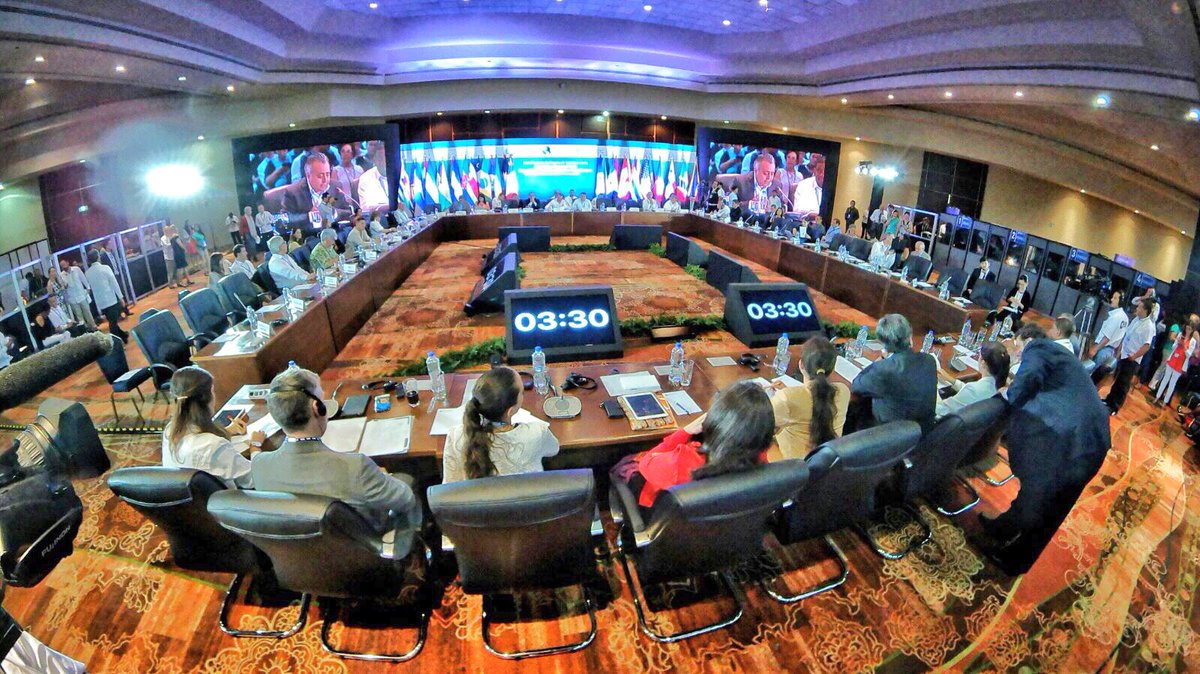 (P L) The 47th OAS General Assembly, which concludes today in Cancún, has gone from interference to irrelevance in attempts to pass a resolution against Venezuela, the editorial of the Mexican daily La Jornada says today.
The report says that everything indicates that the attempt led by the United States and Mexico, along with other Latin American countries will fail, to impose a resolution in which they request to annul the call to a Constituent Assembly, 'among other interfering demands' to the government of President Nicolas Mature.
Such illegitimate efforts indicate that the aforementioned nations, as well as the OAS Secretary General, the Uruguayan Luis Almagro, have decided to sacrifice the principles of international legality and the viability of the Pan American organization itself, underlined the editorial.
The text describes as regrettable the role played by the Mexican government in supporting 'an agenda imposed from Washington'.
In seeking intervention against a constitutional regime emerged from the vote, the officially multilateral body reduces itself to its historic role 'as a mouthpiece of the US plans in the rest of the continent,' noted the publication.
La Jornada says at the end that the OAS is incapable of leaving its origins behind as an imposition instrument of colonialist practices,for which it deepens its discredit and is condemned to an inexorable irrelevance.