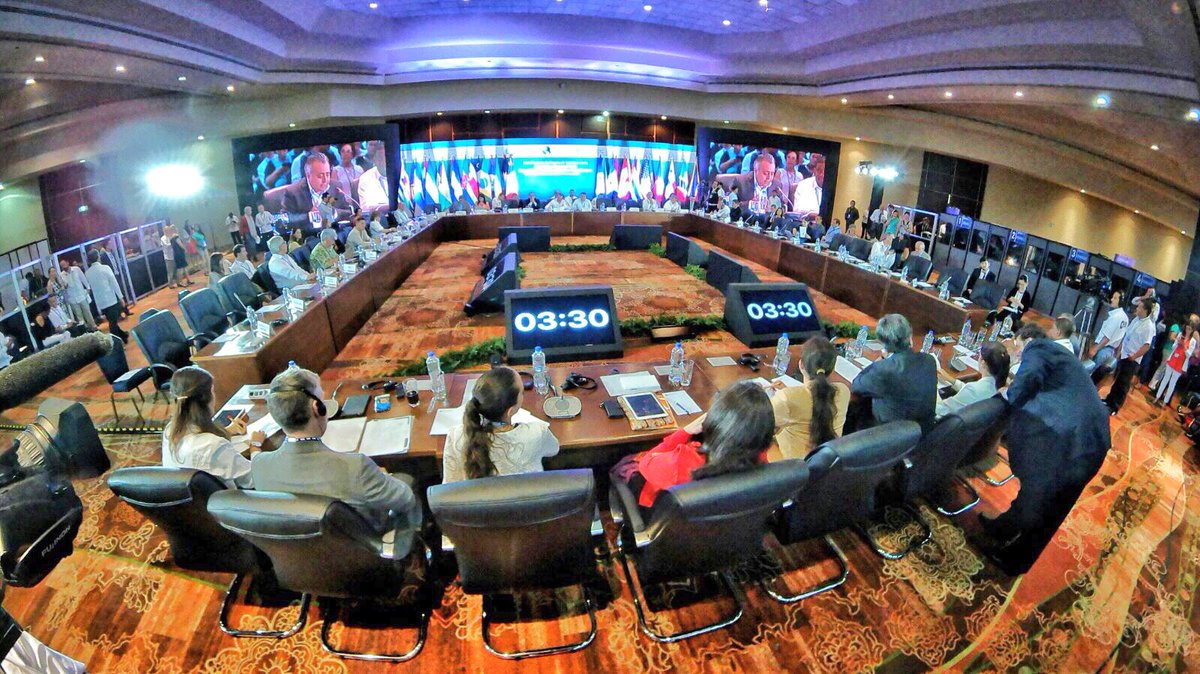 (Prensa Latina) The Secretary-General of the Organization of American States (OAS), Luis Almagro, should be fired, according to the Jamaican former Prime Minister, Bruce Golding.
Almagro is improperly acting and adopting a very hostile stance against Caracas, the release reported in an interview with the Jamaica Gleaner daily newspaper. The OAS Permanent Council should tell Almagro: 'Look, you can not carry this ball and, therefore, we are going to fired you', according to the aforementioned Jamaican newspaper.
In this regard, the Chairman of the CARICOM Review Commission gave his support to Keith Rowley, the T&T Prime Minister.
Rowlwy requested early in June the dismissal for OAS Secretary-General since his outspoken stance regarding the current events in Venezuela.
According to Jamaica Gleaner, Mr. Golding did not support Almagro's recent statements to the New York Times, which accused Venezuelan President Nicolas Maduro´s Government of being authoritarian, inefficient and corrup
Almagro has said on Monday in Cancun, Mexico, headquarters of the 47th OAS General Assembly, that his organization will continue harping on its interference in Venezuelan internal affairs, even though this issue remains a matter of disagreement within the organization itself.
On March 26, the Venezuelan Foreign Minister, Delcy Rodriguez, submitted Venezuela´s formal withdrawal from the OAS, since this organization has been fostering destabilization and foreign intervention against Maduro´s Government.
Rodriguez said that her nation would not support any activity or event where it is intended to impose interventionism of this group of nations which are only seeking for disrupting the stability of Venezuelan peace.